Welcome to Doctors
Doctors Wiki is a wiki dedicated to the BBC British medical soap opera which first broadcast in the United Kingdom on BBC One on 26 March 2000. Set in the fictional Midlands town of Letherbridge, defined [in the programme] as being in the city of Birmingham, the soap follows the lives of the staff of both a Doctor's surgery and University Campus Surgery as well as their families and friends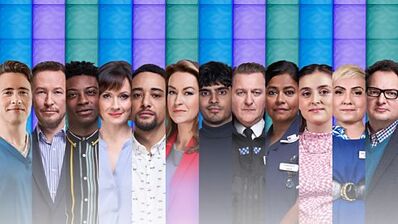 Watch
To watch the latest episode of 'Doctors' click HERE.
Cast of Doctors - 2021
Dr. Jimmi Clay (Adrian Lewis Morgan) 2005 - present
Dr. Daniel Granger (Matthew Chambers) 2007- present
Karen Hollins (Jan Pearson) 2009- present
Dr. Zara Carmichael (Elisabeth Dermot Walsh) 2009- present
Rob Hollins (Chris Walker) 2009- present
Dr. Emma Reid (Dido Miles) 2012- present
Valerie Pitman (Sarah Moyle) 2012- present
Dr. Al Haskey (Ian Midlane) 2012- present
Dr. Sid Vere (Ashley Rice) 2015- present
Sister Ruhma Carter (Bharti Patel) 2015- present
Bear Sylvester (Dex Lee) 2019- present
Luca McIntyre (Ross McLaren) 2021- present
Episodes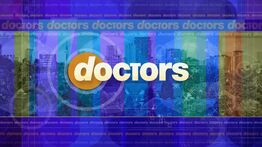 Series 12
Quarantine- (Episode 199 of 230)
Series 21
The Kindness of Strangers (Episode 127 of 196)
#PhoneAFriend (Episode 128 of 196)
A Tomb with a View (Episode 129 of 196)
King of the Road (Episode 130 of 196)
Chasing Rainbows (Episode 131 of 196)
Heavy Traffic (Episode 132 of 196)
A Good Friend (Episode 133 of 196)
Cul-de-Sac (Episode 135 of 196)
A Rock and a Hard Place (Episode 137 of 196)
Stepping Stones (Episode 138 of 196)
Sustenance (Episode 139 of 196)
Wild Assumptions (Episode 140 of 196)
Hand in Hand (Episode 142 of 196)
Can You Hear Me? (Episode 143 of 196)
Up the Wall (Episode 144 of 196)
Policies
Contact Us
Here at Doctors Wiki, we are committed to giving the site's visitors the best possible experience. We would love to hear from you! Please also feel free to give us some feedback as we are committed to making this wiki the best it can possibly be. Please find below some ways to get in contact with us.
WIKI'S ADMIN, MESSAGE WALL: CLICK HERE
We look forward to hearing from you soon :)
---
Medical Shows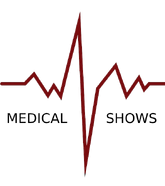 A Gifted Man • Body of Proof • Black Box • Call the Midwife • Chicago Med • Code Black • Crossing Jordan • Doctors • Dr. Quinn, Medicine Woman • Emergency • Emily Owens M.D. • E.R. • Grey's Anatomy • Hawthorne • Heartbeat • Holby City • House • The Good Doctor • Knick • The Mob Doctor • Nip/Tuck • Nurse Jackie • New Amsterdam • The Night Shift • Nurses • The Pretender • The Resident • Royal Pains • Saving Hope • Scrubs • Station-19 • St. Elsewhere • Third Watch